Don't miss the next performance!!!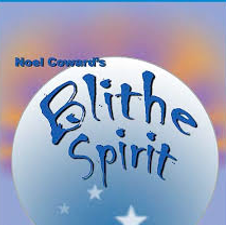 Written by: Noel Coward
Directed by: Elena Bianco
Audition Dates: September 2nd and 4th
Location: Plaza Theater, 521 State St., Garland, TX.
Call 972-977-7710 for appointment or more information
Performance Dates, October 23rd-25th, 2014 8:00pm
October 26th, 2014 2:00pm
Blithe Spirit is a comic play by Noel Coward. The play concerns the socialite and novelist Charles Condomine, who invites the eccentric medium and clairvoyant, Madame Arcati, to his house to conduct a seance, hoping to gather material for his next book. The scheme backfires when he is haunted by the ghost of his annoying and temperamental first wife, Elvira, after the séance. Elvira makes continual attempts to disrupt Charles's marriage to his second wife, Ruth, who cannot see or hear the ghost.
Tickets Cost are $10 and currently are on sale at www.garlandartsboxoffice.com